PCD Pharma Franchise Company in Punjab – If you are searching for quality products range for pharma franchise then Panm Labs is the best! We are a top pharma franchise company in India that offers the widest range of medicines like tablets, capsules, gels, injections, dry syrups, powders, etc. We have been constantly praised by the leading franchise of the nation for our better quality, safety, and efficacy. Panm Labs is a prominent pharma franchise company in Punjab that brings flawless products list.
The healthcare industry is one of the largest sectors of the Indian pharmaceuticals. The people are getting more conscious about their skin and external look. They are keen to invest in products like tablets, capsules, dry syrups, and injections, etc. Panm Labs is the best Pharma Franchise Company in Punjab to bring you this chance to start your own venture. Franchise business brings you 800+ products range of drug formulations that cover dermatology medicines and products. The increasing demand for healthcare products has made a franchise successful for many and now this is your chance to own a business of your own.
PCD Pharma Franchise Company in Punjab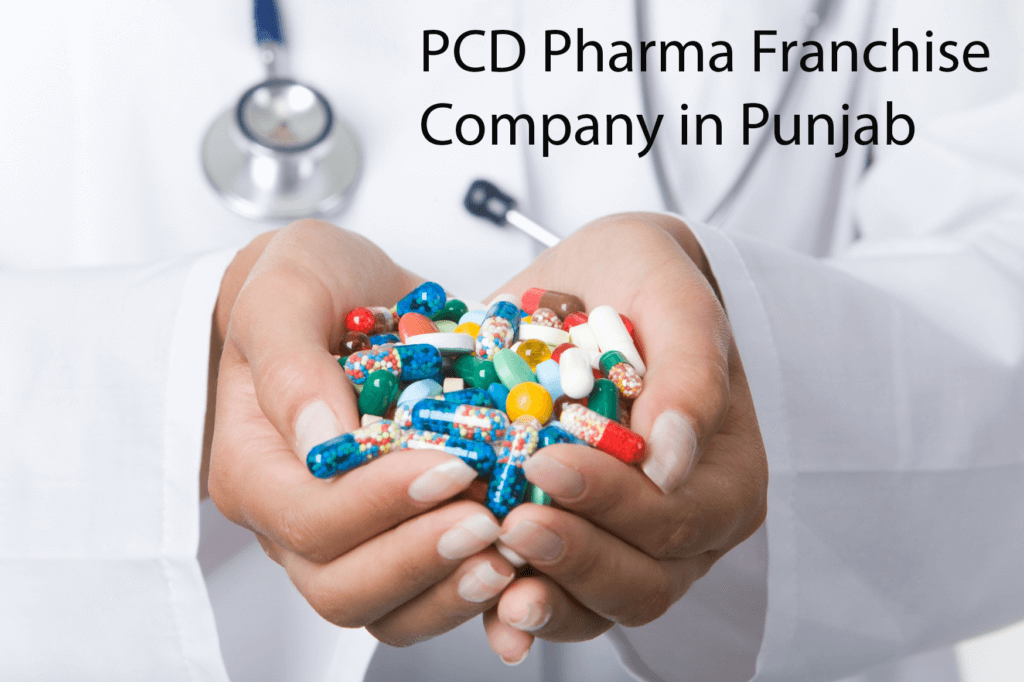 Become a PCD Pharma or Franchise Partner of Panm Labs in Punjab
No doubt that there are lots of Pharma companies available in the market. But choosing or selecting the best companies amongst them is quite difficult. There are lots of factors that make a company better. Luckily, our company has come over the set guidelines of customers that make us their cup of tea.
Since the starting, we have been striving hard to secure a position in the market that becomes possible only by delivering the quality product to our esteemed customers. Our company makes use of rich quality products and pure chemical extracts for the better formulation of drugs. Apart from this, we also provide you with the following benefits:
DCGI Approved Drugs
On time Delivery of Products
100% Customer's Support
Cost-effective Service
Marketing support
Apart from the above-mentioned points, you would get the best ever support from our end in the most efficient manner. We make sure that our customer would get the best solution ever that would help you to get the reorganization in a very short time frame.
Why Punjab for PCD Pharma Franchise Business?
Punjab is one of the best business states in India. This state has the largest contribution in Growth Domestic Production of India with a rate of $1,420. In Punjab, one of the main earning sources is the pharma industry. It is the huge hub of Pharma manufacturer industries, suppliers, and distributors. So we can say that the best business growth option in Punjab is pharma franchise.
Financial Performance of the Drugs & pharmaceuticals industry. Pharma exports record CAGR of 11.9% for the decade ending 2015-16. Expect to complete projects worth 105.7 billion during 2016-19.
Panm Labs is the Punjab based Pharma Franchise Company which provides the Pharmaceutical PCD franchise in Punjab and in various locations, areas are Patiala, Ludhiana, Jalandhar, etc. It is the best-reputed manufacturer company of Pharmaceutical Medicines.
We have a wide range of products like Pharmaceutical Capsules, Pharmaceutical Tablets, and Pharmaceutical Injections. Our products are manufactured by using authorized technology hence provides premium quality products to the customers.
Advantages of Taking Pharma Franchise in Healthcare Products
When you take a PCD franchise in any state of Punjab, you welcome a good host of benefits for yourself. The demand is good everywhere. Thus, you can start the venture anytime that you like. When you opt for the franchise you welcome a good host of benefits like:
Franchise businesses are genuine. You do not need huge investment plans to start a venture of PCD franchise.
The risks are low as demand for derma medicines and products are good.
You will good returns for each investment you make.
Pharma companies offer benefits to the associates like promotional tools, incentives, gifts etc.
Contact Details for PCD Pharma Franchise Company in Punjab
Name – Panm Labs Pvt. Ltd.
Address – 6/29 Nanhera Road, Kuldeep Nagar, Nanhera, Amabala Cantt, Haryana
Phone – +91-9416462665
Email ID – panmlabs@gmail.com
We invite all the PCD Pharma Distributors of Punjab to join hands with Top PCD Pharma Company in Punjab. Panm Labs is keen to work with talented and hardworking professionals from Punjab who are ready to grow with the company.
Related Post: