PCD Pharma Franchise Company in Jammu and Kashmir – Are you looking for pharma franchise company in Jammu and Kashmir? Panm Labs India invites you to collaborate with the best PCD Pharma Franchise Company in Jammu and Kashmir.
With over 1.25 crores, population, Jammu, and Kashmir has become the most popular State in India. The healthcare sector of this state is also growing with the emerging modernization. While keeping in mind about the rapid growth of J&K. Panm Labs has come up with the business opportunity of PCD Pharma Franchise in Jammu and Kashmir. This opportunity is open for all the health professionals, who want to try their destiny and invest in the business sector.
We are known in the pharma market of Franchise in Jammu & Kashmir for our safe, durable, reliable and effective medicine range which are available at the most reasonable genuine price range. Our pharma franchise company is ISO certified and serving in the various districts of Jammu & Kashmir. We are offering our PCD Pharma Franchise in Srinagar in order to increase our presence. We are always looking forward to the candidate who is looking for the opportunity in the pharma franchise business. Our purpose is to improve the health conditions in the J&K and to offer a business opportunity. Therefore we have introduced the PCD Pharma Franchise in Jammu & Kashmir.
To know more about our PCD Pharma Franchise Company in Jammu and Kashmir, Call us at our toll-free number 9416462665 or email at panmlabs@gmail.com.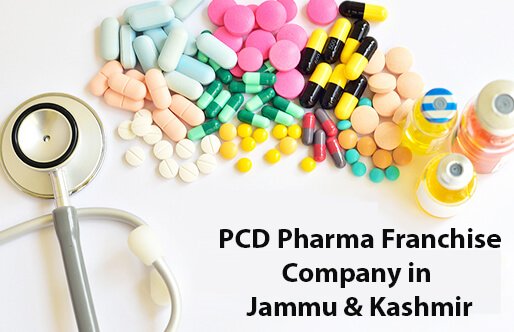 Quality Control Measurements Followed By Panm Labs
Our company has always tried providing you with ample quality drugs and formulations. We are professional when it comes to services. Working as marketing associates means working with good units for better mutual growth. PCD franchise business is one such aspect. Panm Labs is very cautious about the quality of drug formulation. We are certified by ISO with self-owned GMP & WHO units. The manufacturing units were set up in accordance with Panm Labs with good care given to hygiene and cleanliness.
The experts in our company are experienced and well qualified. We have hired personnel who are trained and skilled in their work. For better output of drug formulations, we have used the latest machines and equipment. The packaging containers to raw material for ALU-ALU, Blister packaging etc, hygiene and sterilized packaging containers are used. This is done to avoid any corrosion or spoilage. We take every special care before the departure of orders to you. The following international quality standards are followed by us:
Purity
Reliability
Accurate Composition
Safety
Quality Assurance
Our Product Range and the Quality Assurance
Panm Labs provides the best quality products at the best range. The high quality of the products is our priority. The Company is considered best for the business as we provide the high-quality products to our associates. We have the quality assurance team. This team keeps the check on the quality of products and ensures that high-quality products reach to our customers.
Here is the range of products offered by Panm Labs:
Injections
Tablets
Capsules
Syrups
Liquids
Drops
Dental
Protin Powder
Eye Drops
What are the benefits of choosing Panm Labs for Pharma Franchise Company in Jammu and Kashmir?
Panm Labs is a reputed and trusted name in the pharma industry for the PCD Pharma Franchise business. The Company provides the ethical business opportunity to the people pan India. The entire process of associating works transparently thus, they rely on us. Panm Labs has a good customer base and this is what makes a good option for pharma franchise business.
Given below are some more advantages of choosing Panm Labs for PCD Pharma Franchise business:
Panm Labs is a certified pharma company and thus, our drugs are best in quality.
Production in excise duty-free zone makes our formulation affordable
We provide a monthly promotional scheme to all our associates.
Associates will get the best monopoly rights as well.
We provide the wide range of pharma products which are manufactured by using the best quality raw products.
The Company offers good incentives to partners for meeting the annual Targets.
Contact us now to know more about PCD business opportunities near you.
Contact Details for PCD Pharma Franchise Company in Jammu and Kashmir
Contact us today for the product details and to know about the vacant places for the pharma franchise business in your area. Start your business with the leading pharma franchise company and get great benefits. This is your chance to be the best.
Name – Panm Labs
Phone Number – +91-9416462665
Email Address – panmlabs@gmail.com